New Jersey Criminal Defense Lawyers
Former Prosecutors Who Are Ready To Fight For You
If you have been charged with a criminal or serious traffic offense in New Jersey, your selection of the right defense attorney is definitely one of the most important decisions you will make in your case. The criminal lawyers at our firm represent one of the largest and most highly experienced defense staffs in the state. With a team of former county and municipal prosecutors that make up a team of seven (7), we are firmly equipped to handle any first, second, third, or fourth degree crime, as well as disorderly persons charges. The members of the firm are so distinguished within the criminal defense community that they are routinely utilized as on-air or print legal consultants.
Over 100 Years Of Experience Defending Charges Throughout New Jersey
Defendants often make the mistake of failing to appreciate the fact that police and prosecutors have one mission, to convict you of the crime charged. Their job is to make sure that the law is enforced and certainly not to help you or cut you a break. This is why it is so very important that you retain the very best lawyer that you can afford. Our criminal defense attorneys have handled thousands of charges all over the state and have even served as prosecutors in at least four (4) separate counties. We are handle cases in:
Bergen County
Burlington County
Camden County
Essex County
Hudson County
Mercer County
Middlesex County
Monmouth County
Morris County
Passaic County
Somerset County
Union County
When you travel the state as much as us, you realize that almost every Judge, prosecutor, and court administrator has their own approach for handling criminal cases. Having an attorney that knows how things work can prove invaluable and this is what we can provide. Whether you have been charged with a theft offense, drug possession, assault, sex crime or weapon violation, we know what it takes to get the result you need.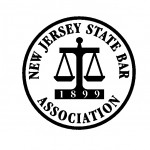 New Jersey Defense Firm
Relationships With Courts Throughout the State
The Law Offices of Jonathan F. Marshall has seven full-time attorneys with over 100 years of experience in criminal and DWI defense. The firm has nine convenient locations throughout the state of New Jersey to better assist you in your local municipal or superior court case.
Professionally Licensed
NY, NJ and PA State Bar Association Members
Our professionally licensed attorneys are admitted to practice law in multiple states, including New York, New Jersey, and Pennsylvania.  As graduates of top east-coast law schools, our team well versed on local criminal codes, and can pinpoint the issues that will help you fight your charges.

Unparalleled DWI Credentials
Alcotest 7110 and Field Sobriety Instruction Certified
One of only two law firms in New Jersey to possess its own Alcotest 7110 breath machine, five of our attorneys (of 50, statewide) are certified in the operation and maintenance of the Alcotest 7110, and we employ three (of 5, statewide) lawyers who are certified instructors in Field Sobriety Training.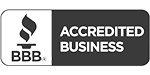 Outstanding Reputation
A+ Rating With NJ Better Business Bureau
Our practice retains a pristine reputation for effectively and respectfully assisting our clients throughout the state. We have lasting professional relationships throughout the legal profession in New Jersey, and are proud of our A+ rating with the Better Business Bureau.
Recognized By The National Trial Lawyers Association, National Academy Of Criminal Defense Attorneys & Ten Leaders As Accomplished Members In Our Field
Information that you find on the internet regarding an attorney or firm's credentials can be deceptive in our judgment. It is not uncommon to read statements about prior employment that imply that a person was actually a prosecutor or a United States Attorney when, in fact, they were only an intern for a few months during a summer. Still other times there are statements regarding thousands of cases previously handled yet the attorney has only been admitted to practice law for less than ten (10) years and, in many cases, less than five (5). When you hire a firm like ours, guess work is eliminated. Four (4) of the members of our defense team possess over twenty (20) years experience and two (2) even have over thirty (30) years. We have been identified by our peers and independent organizations as top attorneys in our field. Mr. Marshall and Mr. Bonus are among the Top 100 Trial Lawyers of the National Trial Lawyers Association. Mr. Marshall has also been recognized by the National Academy of Criminal Defense Attorneys as among the Top 10 criminal defense attorneys in New Jersey.

No aspect of this advertisement has been approved by the Supreme Court of New Jersey