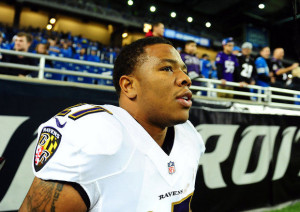 In New Jersey, the most common felony crime involving physical force is the offense of aggravated assault. This charge is set forth at N.J.S.A. 2C:12-1(b) and is more serious that simple assault which is outline in the same statute. An aggravated assault charge is always an indictable crime falling under the jurisdiction of the Superior Court of New Jersey and comes in the form of a second degree, third degree or fourth degree crime. If you have been accused of this violation, you are exposed to anywhere from 18 months to 10 years in prison depending on the degree involved. You may also be subject to the No Early Release Act which would require you to serve at least eight-five (85) percent of any jail term imposed before you can be released parole. The penalties you face if you are found guilty of aggravated assault clearly have the potential to be severe.
NJ Aggravated Assault Attorneys That Get Results
If you have read about Our Firm and have any knowledge of what is involved in New Jersey criminal defense firms, you will recognize the uniqueness of our law office. We are rare in terms of size, combined experience, and the number of former prosecutors. We put these resources in action for aggravated assault clients and can do the same for you. If you have been charged with second degree aggravated assault it is especially important that you have skilled counsel as a conviction will result in 5-10 years in state prison and you will absolutely have to serve 85% of your term before being considered for parole. Our defense staff typically averts such an outcome in most second degree cases, including obtaining probation in a large percentage. You can reach a New Jersey Aggravated Assault Lawyer from our firm 24/7 for assistance and we are happy to assist you at that time on a complimentary basis.
Second Degree, Third Degree & Fourth Degree Charges of Aggravated Assault
As previously stated, the penalties for aggravated assault can be stiff. Whether the charge is in the second degree or fourth degree, you are subject to the possibility of a state prison term. In addition, you will have a felony criminal record upon conviction. It is abundantly important then that you obtain a downgrade to simple assault, pretrial intervention, or some other result that minimizes your risk exposure at sentencing. Analysis and investigation, in addition to extensive knowledge of the law, allows our attorneys to reach outcomes like these in most aggravated assault cases. This history of success is something that should be of importance to you since a conviction under N.J.S.A. 2C:12-1(b) can follow you for decades.
Call Our Defense Firm For Representation Throughout New Jersey
We welcome the opportunity to discuss the facts of your aggravated assault charge and can assist you whether your indictment/complaint is out of Bergen County or Camden County, or anywhere in between. Our team of criminal attorneys appears in Superior Courts all over New Jersey and has the know how to get you the result you are looking for. Call us now for immediate assistance from a skilled aggravated assault attorney.