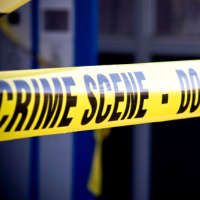 Another alarming incident took place in the city of Glassboro within New Jersey. November 26, witnessed a robbery at a West High Street apartment. The couple residing in the apartment reported the entire incident to the police.
The 19 year old girl and her boyfriend informed the police officers that 2 men forcefully entered into their premises and tried to snatch cash from them. The robbers displayed frightening mannerisms towards the girl and her boyfriend while conducting theft. The victim's boyfriend tried to push the robbers out of the house in defense, but in vain.
Ptl. Rick Moan remembered seeing two men resembling the culprits, running from the apartment as described by the victims soon after the episode. Moan saw the criminals entering into a house located at North Main Street. When the police raided the alleged residence of the robbers, they were able to apprehend one of the two. The culprit was identified as Darnell Downes, 29, from Pennsauken. Since the second culprit ran away from the window, police took Darnell into custody for further investigation. Post inquiry, the police was able to identify the second suspect as Justin K. Downes, 28.
Multiple charges were imposed on Darnell such as robbery and radical threats. Judge William Golden ordered $7500 cash to be paid in order to bail out the culprit from Salem County Jail. Justin Downes, the second suspect, was also liable for the same charges but he was additionally charged for impeding the law and resisting the arrest. Therefore, his bail amounted to $25,000 cash. He was arrested by the police on Thursday.
Glassboro police has requested all civilians to notify them of any updates and information received pertaining to this incident as investigations are still continuing.