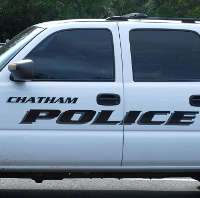 Illegal smuggling and consumption of drugs are on the rise. Sadly, majority of the culprits are teenagers. What drives them into this business is the need of money which they fulfill through illegal means. Studies suggest that beyond financial needs, drug intake has become a consistent part of life in order to combat stress.
New Jersey yet again, witnessed one such event on November 14th, when Goncalves, Madison Police officer, caught Kevin Iossa; in the course of a motor vehicle inspection being conducted at Main Street. Primarily, Iossa, 19, was stopped due to the multiple tools present in his BMW (silver color).
During the investigation, officer felt the odor of Marijuana coming from the vehicle. As the affair unfurled, 2 minor passengers in Iossa's car were caught in possession of marijuana that weighed less than 50 grams along with some drug paraphernalia. The two minors were 17 year old females whose identities were not revealed because they were under age.
Joseph Cirella, Madison Police Lieutenant, said that the three Chatham teenagers were apprehended on the following charges:
Occupancy of Heroin,
Occupancy of LSD,
Occupancy of Marijuana and drug paraphernalia,
Other automobile charges.
Kevin Iossa was given into the custody of Morris County of Correctional Facility, being unable to place a bail. Respected Gary Troxell originally set a bail for Iossa amounting to $5000 without an option to compensate 10%. The entire investigation of this case was assisted by Madison Police Detective Bureau and K-9 unit of Morris County Sheriff.
The government must take the acceleration of such crimes seriously. The percentage of drug possession among the teenagers has been increasing since the past decade; therefore, relevant measures must be employed by the government in order to prevent the young generation from drowning into this affliction.