Skilled Lawyers For The Defense Of New Jersey Assault Charges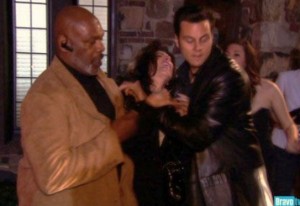 One of the more serious categories of crimes in New Jersey are assault offenses. Prosecutors and judges tend to keep a tight leash on these types of charges because they can tend to demonstrate a propensity to engage in violent behavior. There is often less flexibility in terms of plea bargaining and the potential for significant penalties in these types of cases. This is a primary reason why it is especially important to retain the best lawyer to defend you. At the Law Offices of Jonathan F. Marshall our NJ criminal defense lawyers know how to productively and, if need be, forcibly attack these charges. Most of us have over twenty years in practice to call upon, including experience working the other side as prosecutors.  With offices to serve you throughout the state, our attorneys are equipped to handle cases anywhere in New Jersey. Contact us at 877-450-8301 for a free consultation with a skilled assault defense lawyer. Initial consultations are free of charge.
Hiring An Experienced Assault Attorney Is Imperative As Penalties Can Be Severe
The potential scenarios in which assault charges arise are virtually endless including the classic alcohol related bar fight, domestic altercations, as well as confrontations with police. When these incidents occur and an arrest is made, you stand the possibility of have a permanent criminal record or worse. In fact, when an offense of this nature is particularly violent, there is not only the possibility of a jail term but also a mandatory minimum period of incarceration that must be served. This makes it all that more important for anyone facing a serious assault violation to mount a compelling defense to the charge. And this is exactly what our attorneys will provide to you or your loved one. We will insure that you are treated fairly and that equitable outcome, sometimes even an outright dismissal, is reached.  We can offer you this level of representation throughout New Jersey if you are charged with any of the following crimes:
Assault by Auto
Disarming a Police Officer
Stalking
Terroristic Threats
Harassment
Our attorneys have vast experience defending all of these assault offenses. With thousands of assault related charges handled, we have an impressive amount of knowledge and skills to defend you.
Reach An Attorney Highly Qualified In Assault Offenses Now
The aftermath of an arrest for aggravated assault, simple assault, eluding or another offense of this nature can be chaotic and intimidating. However, the lawyers at the Law Offices of Jonathan F. Marshall have the knowledge to address your concerns and provide you with the confidence of knowing that your future is in good hands. We have defended literally thousands of assault and threat crimes over the decades of our experience. Call us now to learn more about what our firm can offer in terms of defense of your charge. An experienced assault defense lawyer is just a telephone call away and the consultation is complementary.