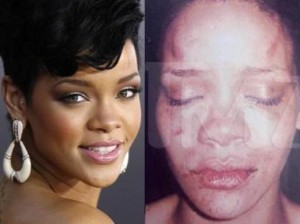 There are few areas of criminal law that have received as much attention in recent years that domestic violence. Whether it was the Ray Rice case or just coincidental refocus on this subject, there is no mistaking just how serious Family and Criminal Court Judges, not to mention prosecutors and police, take those who cause this abuse. Anyone who commits an act of domestic violence upon their spouse, boyfriend/girlfriend, or anyone else entitled to protection under the law had better take swift action to protect themselves. The honest truth is that absent an attorney to effectively present your side of the story, there is often little entertaining of those who commit domestic assaults or other violations of this nature. So if you are facing a restraining order, criminal charges that are allegedly the result of domestic violence or both, call our firm, the Law Offices of Jonathan F. Marshall, for assistance. Our staff possesses over a century of combined experience and includes former prosecutors and skilled domestic violence defense attorneys to insure that you escape this incident with minimal consequence.
Restraining Orders In Domestic Violence Cases
Most domestic violence arrests give rise to a restraining order which is intended to protect the "victim" from any further acts of abuse. This relief is initially granted in the form of a temporary restraining order which is granted ex parte, meaning without an opportunity for the accused to plead his/her side of the story. That opportunity comes a week or two later at the time of the final restraining order hearing. What is important to keep in mind is that unless the restraining order is vacated, the defendant cannot have any verbal or direct contact with the victim, their place of residency and also often children of the relationship. With ramifications as severe as these, not to mention an accompanying criminal charges in most cases, an experienced criminal attorney is a must. We can assist you in seeking relief in conjunction with:
Violation of a Restraining Order (a.k.a. "Contempt")
Restrictions Imposed by Restraining Orders
Vacating or Removing a Restraining Order
FAQ With Restraining Orders
Criminal Charges For Domestic Violence In New Jersey
Individuals who are accused of domestic violence are often confused by the fact that they face proceedings in both the Family Division and in either the Criminal Division of the Superior Court (i.e. for an indictable crime) or in Municipal Court. The reason is because restraining order hearings are civil in nature and handled in family court whereas an act of domestic violence usually also results in a criminal violation. As lawyers whose practices a dedicated to defending the accused, we handle all criminal complaints issued filed in the domestic violence setting, including:
Simple Assault
Aggravated Assault
Harassment
Terroristic Threats
Criminal Mischief
Stalking
It goes without saying that you must win your criminal case, as well as restraining order proceedings, if you want to avoid a criminal record and the penalties provided under the NJ Criminal Code.
Call Our Experienced Domestic Violence Attorneys
When you are charged with domestic violence, it is important to have representation by an attorney that is well versed in both restraining orders and criminal defense. The members of our legal team possess this expertise and are ready to defend these proceedings anywhere in New Jersey. We will make sure that the consequences of a final restraining order, contempt charge, or criminal violation are avoided. Our office is available now to assist you.