Former Prosecutors with Years of Experience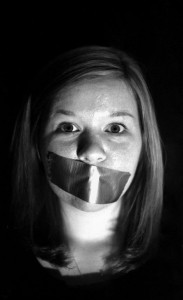 Almost any form of sex crime has the potential to cripple an individual's life. A conviction for any variety of this offense carries with it scars that few other violations can rival. Many view sex offenses as reprehensible and individuals who commit them as grotesque. The law tends to be similarly unforgiving, often triggering sex offender registration and other serious penalties including long prison terms. This is why it is essential for anyone arrested or charged with sexual assault, criminal sexual contact or similar illegal conduct to retain an experienced New Jersey sex offense defense attorney. This is the role we serve at the Law Offices of Jonathan F. Marshall as one of the largest and most experienced criminal defense firms in New Jersey. We will scrutinize the state's case, identifying the weaknesses, and do everything we can to dismantle the charges. With a tract record of success spanning decades, we can help you avoid life altering results. Call us for immediate assistance anytime 24/7.
Sexual Assault, Criminal Sexual Contact & Other NJ Sex Crimes
While many equate sex crimes with rape, this category of crime is much broader. An individual can find themselves arrested for an array of sexually inappropriate conduct including indecent exposure, groping or inappropriate touching, and certainly more serious behavior of a deviant nature. An individual is also exposed to a sex crime violation for more passive conduct when he/she is in possession of child pornography. Whatever the charge contained in your criminal complaint or indictment, however, the attorneys at our firm can offer you skilled representation.We defend individuals in New Jersey who have been charged with:
Aggravated Sexual Assault
Sexual Assault
Aggravated Criminal Sexual Contact
Criminal Sexual Contact
Lewdness
Child Pornography
Luring
Endangering the Welfare of a Child
Human Trafficking
As stated, a large block of these offenses falling under the mandatory sex offender registration requirements of Megan's Law. When this occurs, an individual must register with local police every time they relocate, notify neighbors and local schools of their residency and status, have their face and other information posted on the internet and/or allow for electronic monitoring. The minimum period of participation under Megan's Law is fifteen (15) years but can be for life for more serious sex violations. In addition to having to register, most crimes of this nature are felonies which carry extended state prison sentences (e.g. 18 months for a fourth degree, 5 years for a third degree, 10 years for a second degree and 20 years for a first degree crime).
Experienced Sex Charge Defense Attorney in New Jersey
There is no escaping the point that stakes are usually much higher in sex crimes cases. You or your loved one can potentially be effected for the rest of their life if they are convicted of a sex offense and these ramifications aren't limited to rape offenses. An endangering the welfare of a child charge or criminal sexual contact offense, as well as others, can give rise to awful penalties too. It is abundantly important that take decisive action to construct the best defense. Our lawyers can provide invaluable guidance in this regard. Immediate assistance is available now by contacting our defense firm.